The unspoiled countryside makes this the perfect spot for a quiet, peaceful and relaxing holiday. The beautiful hills and vineyards surrounding Gites Le Lancelot are great for hiking and, because there is almost no light pollution in the whole region, you will find here the most magnificent starry skies at night.
As in the whole of France, this area is characterized by its superb wine culture and excellent gastronomy and there are many choices when it comes to tasting local wines and eating out, including two Michelin-star restaurants. There are also several places where you can taste the local wines.
There are also several abbeys and monasteries (sites clunisien) or you can visit Chateau Saint Priest de la Roche, situated on a small island in a lake formed by the Villerest Dam.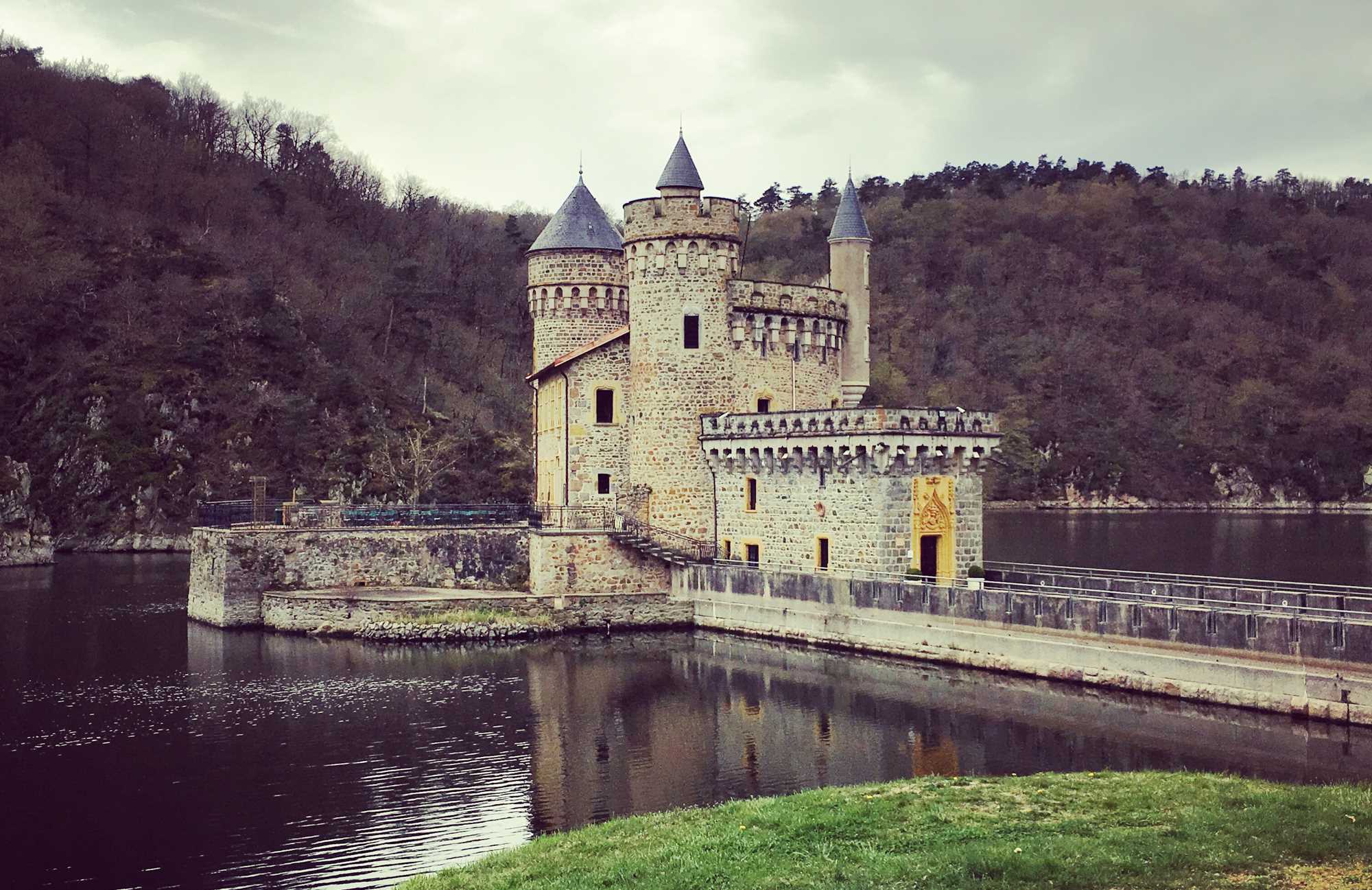 If you are more sports oriented you have come to the right place as well. Close to Ambierle you will find the Loire River and a couple of reservoirs, making this a perfect place for water sports enthusiasts. For cyclists there are plenty of cycling opportunities through the hills and valleys and during winter there are several small-scale ski resorts within a 30-45 minute drive.
Upon arrival we will give you an information booklet with detailed information on the natural and cultural attractions of Ambierle and its vicinity and about all sports-and leisure activities in the area.
Nature
The Rhône-Alpes region is characterized by the many small rivers, castles and beautiful valleys.
There are also beautiful forests, for example Forêt Domaniale d'Ambierle and Forêt de Lespinasse (8 km).
Sports
Great hiking and biking trips in the immediate surroundings of the Gites.
Watersports such as canoeing, rafting, fishing, swimming,
Golf
Skydiving
Skiing in winter. Skistation Les Loges la Garde is 2 km from Ambierle.
There is a riding stable in Ambierle where you can rent a horse and explore the countryside on horseback.
Culture
Interesting medieval villages that are worth visiting. You will instantly be transported back to the middle ages when walking over the ancient cobblestones in the narrow streets.
Bigger cities like Vichy (37 km from Ambierle), Roanne or Clermont-Ferrand (66 km) to go shopping or sightseeing.
Interested to learn about the traditional rural way of life in the Roanne region during the 19th and 20th century? Museum Alice Taverne is located in Ambierle. This museum features several theme rooms with extensive information about the region.
28 km from Ambierle you can visit a well-known traditional knife manufacturer.
Since 2007, Ambierle is known as one of the eight French villages dedicated to literature and art. There are several bookstores, galleries and craft workshops that are open year round and there are four book markets per year.
On Fridays in July and August there is a weekly Summer Market in the village. This popular market attracts people throughout the region.
Gastronomy
Ambierle has several very good restaurants, including Auberge Le Lancelot.
50 meters from the Gites, you will find authentic French haute-cuisine at Restaurant Le Prieuré, which has since 2009 been awarded a Michelin star in 2009 under the inspiring chef Thierry Fernandes.
It is remarkable that there are no less than two star restaurants in Ambierle and its immediate vicinity. In Roanne you will find Maison Troisgros, which has been awarded three Michelin stars for 50 consecutive years and is ranking 8th on La Liste (the list of 1000 best restaurants worldwide). Michel Troisgros is the chef of this restaurant which appears on the bucket list of many a true gourmet and is, without a doubt, to be considered one of the best restaurants in all of France.
Chateau de Champlong 4* in Villerest is yet an other renowned restaurant. The average price for an a la carte menu is € 73. =.
The Loire region has many vineries and wine yards.  Côte de Roanne is the wine region in the immediate vicinity of Ambierle. Here you can taste red wine and rosé made from the Gamay grape (the same grape that Beaujolais is produced from). Alain Baillon is one of the wine growers in Ambierle who produces a beautiful Côte Roannaise.
You are very welcome to visit the vineyard of Alain Baillon and other local winegrowers for a winetasting. We will gladly introduce you to them.